The Platform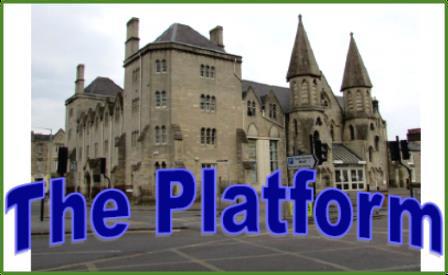 Swindon Music Service welcomes bookings from companies, groups, charities and the local community
We currently hire the following spaces:
The Main Hall
The main hall has a seating capacity of 200 people and can be used as a conference facility, wedding reception, gala dinner night, of an activity such as a concert hall etc.
1st Floor Conference Room
The Confernce Room can seat up to 20 people and has an internet conferenceing facitlity.
What else do we offer?
Complimentary free wifi is avaiable
Kitchen
Catering
flip charts
wireless mics and PA system
Projector
Flip Chart
Policies
Area & Item
Room Capacity
Hire Costs for the Platform
Per Hour
Half Day (3.5 hrs.)
Full Day (7 hrs.)
Charity & SBC
Corporate
Charity & SBC
Corporate
Charity & SBC
Corporate
Main Hall
*
£30
£50
£90
£150
£180
£294
1st Floor Conference Room
20
£22
£30
£70
£ 100
£140
£210
 
 
One Off Cost Per Hire
One Off Cost Per Hire
Kitchen
£40
PRS License
£15
PA System
£30
Buffet Lunch
£9 per head
Wireless Mic.
£20
Tea & Coffee
£1.50 per head
Projector
£30
** Security Staff
Price on Application
Round Tables (Max 10)
£15 per table
Catering Staff
Price on Application
*Main Hall Capacities – Theatre Style Seating 150 – Dinner Events 10 Tables of 8 – Networking Event 200
Hourly charges – You will be charged at the hourly rate for every additional hour you use above that stated in your contract
Invoices must be paid within 21 days of the invoice date
** If an event occurs during evening hours from 6pm to 12.00am, we reserve the right to make a charge for security staff at the discretion of Swindon Music Service and the decision is non-negotiable.