National Plan for Music – Toolkit for writing your school Music Development Plan
Launched in June 2022, the new National Plan for music education.  Within the plan, it outlines how music should be delivered in schools.
Music in schools
Schools are encouraged to aim high with their music provision, to embed and exceed the national curriculum and support their pupils to realise their musical potential.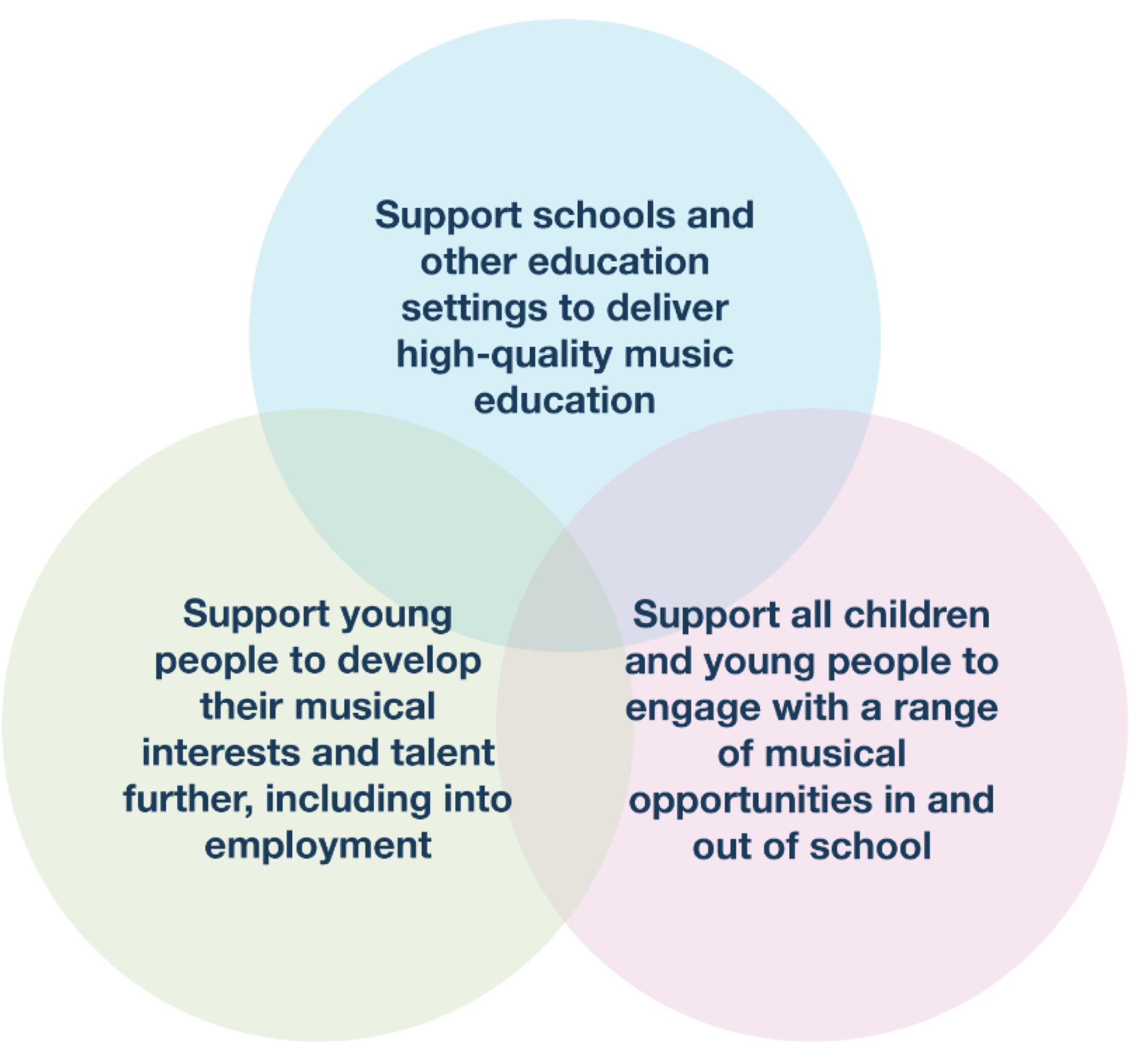 A high=quality school music education consists of three distinct, but interlinked areas of provision:
Curriculum music, compulsory from key stages 1-3, then optional for examination classes (e.g. GCSE, vocational and technical qualifications and A level).
Instrumental and vocal lessons, and ensemble membership.
Musical events and opportunities, such as singing in assembly, concerts and shows, and trips to professional concerts.
Model of music education originally created by Hampshire County Council's Music Service, 2013
All rights reserved.