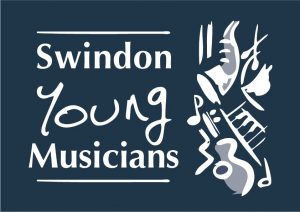 Swindon Young Musicians Home Page
Swindon Young Musicians is a subsidiary of Swindon Music Service
As a Music Education Hub, one of our four core roles of the National Plan for Music Education is to support the development of both in and out of school Ensembles.
Swindon Young Musicians supports the vision that 'children and young people should have the opportunity to take part in vocal and instrumental ensembles'.
---
As a member of  Swindon Young Musicians you can get further discounts on individual instrumental & vocal tuition both in and out of school if you are being taught by a Swindon Music Service tutor.
---
Ensembles
Virtual Music World - Community
Orchestras, Ensembles & Choirs.        Rock School
---
Forms & Information
Forms and Information
Rehearsal Dates & Concerts; SYM e-Application Form; Tuition e-Application form; Platform COVID information; FAQs
---
Policies
Safeguarding.  Risk Assessments.
---
Further links