Latest News and Information
Totors can access the latest news and information in this section
Latest News and Information
eNewsletter Archive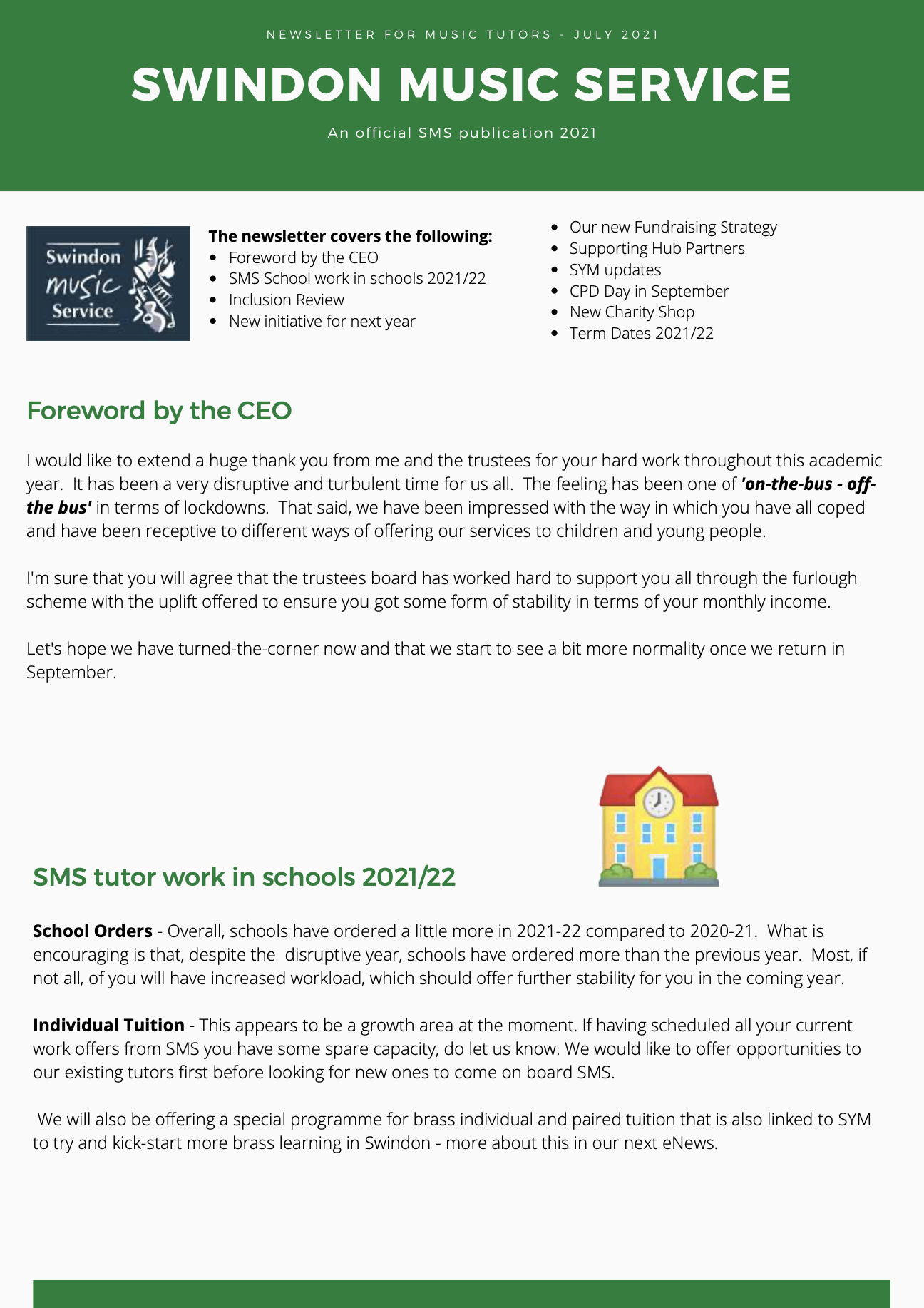 July 2021
This eNews contains the following information: Forward by the CEO; SMS work in schools 2021/22; Inclusion Review; New initiatives for next year; Our new Fundraising Strategy; SYM updates; CPD Day in September; Term dates 2021/22
---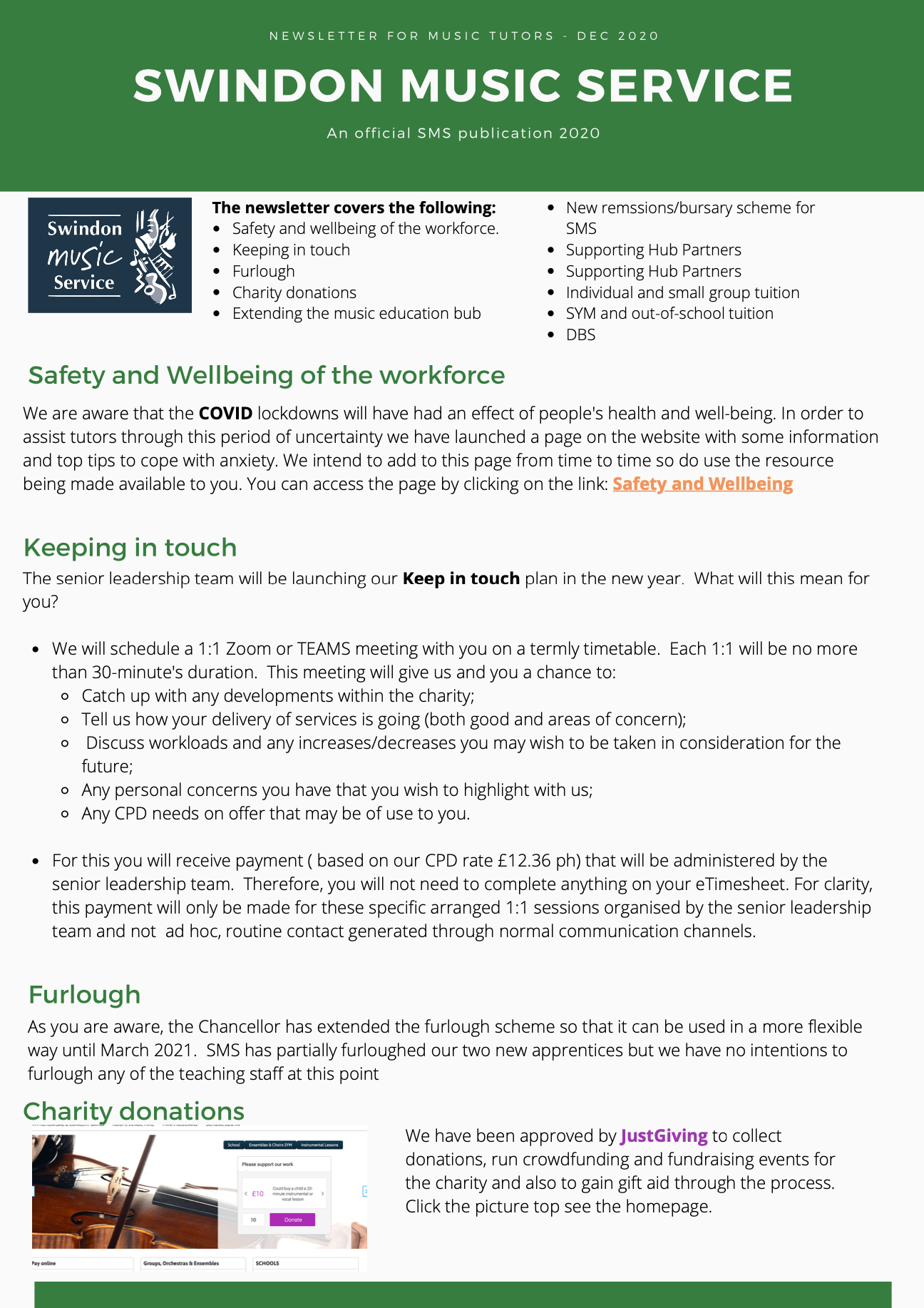 December2020
This eNews contains the following information: Safety and wellbeing of the workforce; keeping in touch; furlough; charity donations; tutors private area on the website; remissions & bursaries; supporting music hub delivery partners; individual & small group tuition in schools;sym & out-of-school tuition; DBS update.
---
Updates for Tutors
Music Unlocked
This is the latest information from Music Mark about what we can/cannot do during this current lockdown January 2021: Music Unlocked Jan 21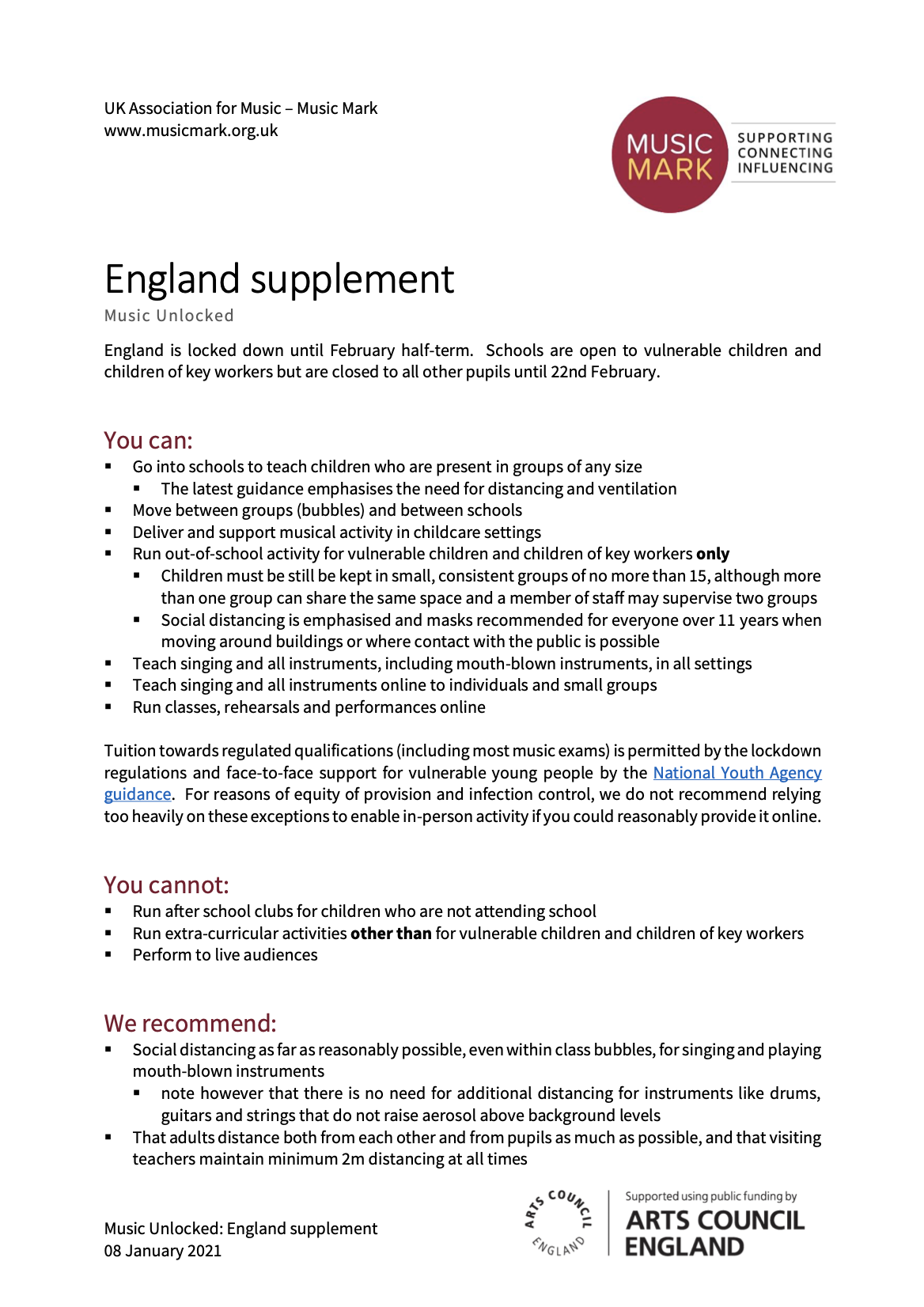 This latest document outlines what can and cannot be delivered during the 3rd national lockdown.
---
Latest GOV.UK Guidance
Restricting 
Attendance During Lockdown
Schools Latest Guidance Jan 21 Out-Of-School Activities Jan 21
There is a specific mention on page 35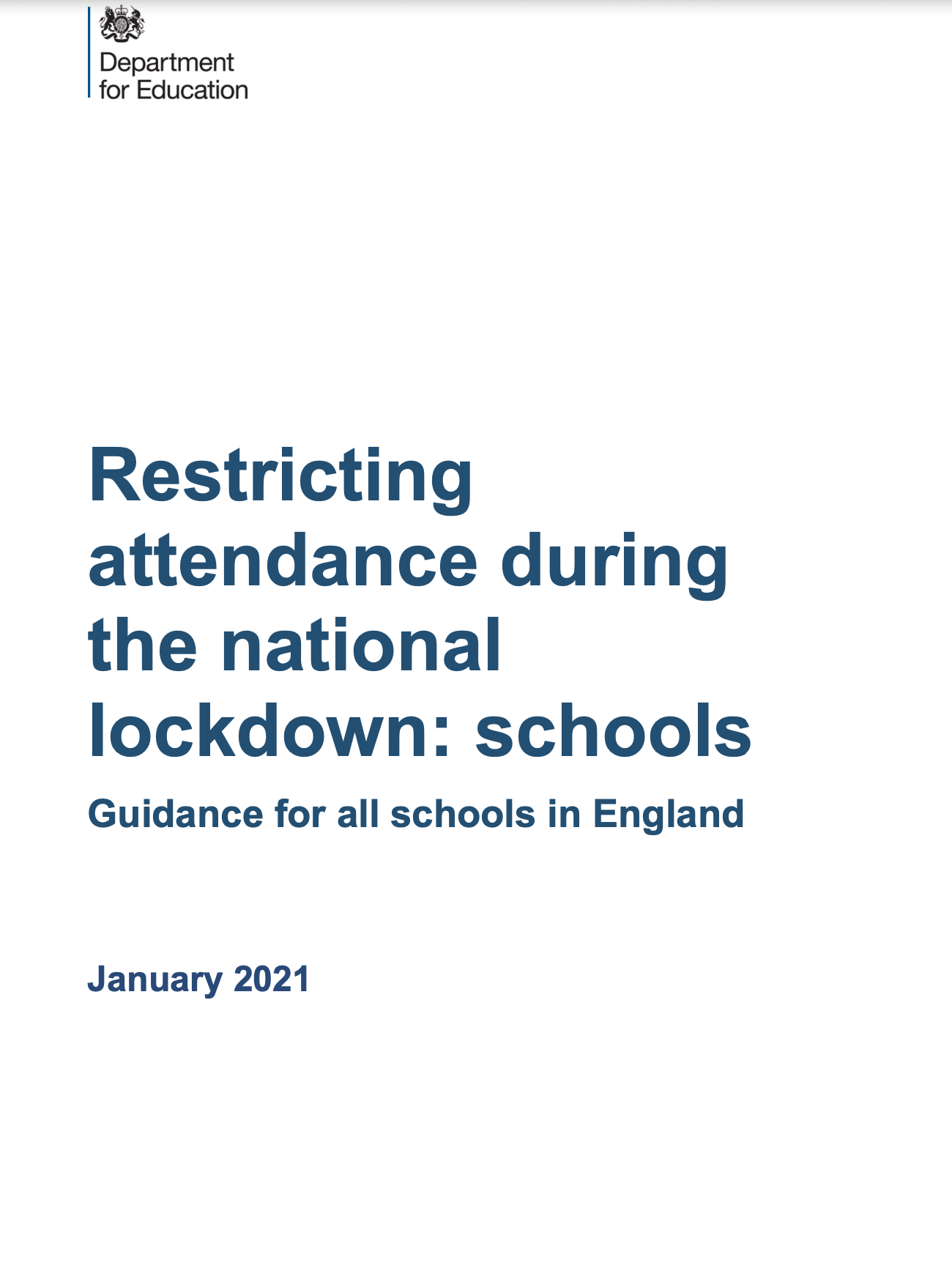 Supply teachers and other temporary staff or peripatetic teachers
Schools can continue to engage supply teachers and other supply staff during this period and schools may want to consider how supply teachers, and other temporary staff, can assist in delivering face to face education.
---
Flexible Furlough
We will provide information about the Job Retention Scheme for you to access here.
---
Latest Job Retention Scheme
This document is found on the GOV.UK website and was updated Dec 20: JRS
---
Flexible Furlough Example for irregular workers
This example is made available as a guide and should be be referred to in any legal context: Furlough Example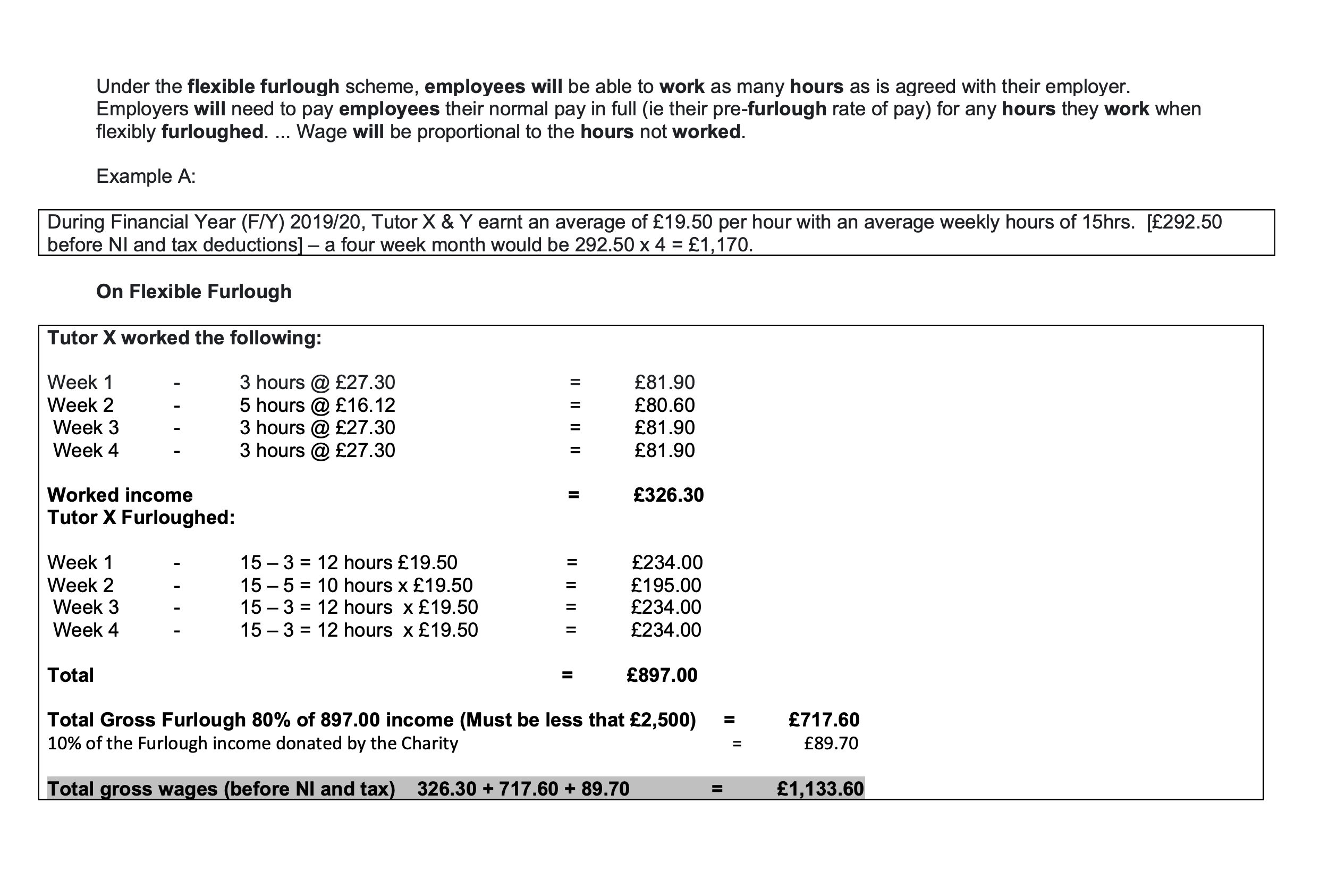 ---