Resources
British Army Music: GCSE Skills Builder
A brand new toolkit from British Army Music has launched, consisting of four free and engaging resources. Introduced by a real-life Army musician, each resource focuses on one instrument and covers instrument knowledge, music history, as well as composition and listening skills. View the toolkit here.
Free Resources
Free resources that are available : https://smscio.org/schools/free-resources-for-your-school/
Workshops
Swindon Music Service offers musical workshops from time-to-time.  We will keep this page up to date with opportunities.
Schools:
Summer 2021 July/August: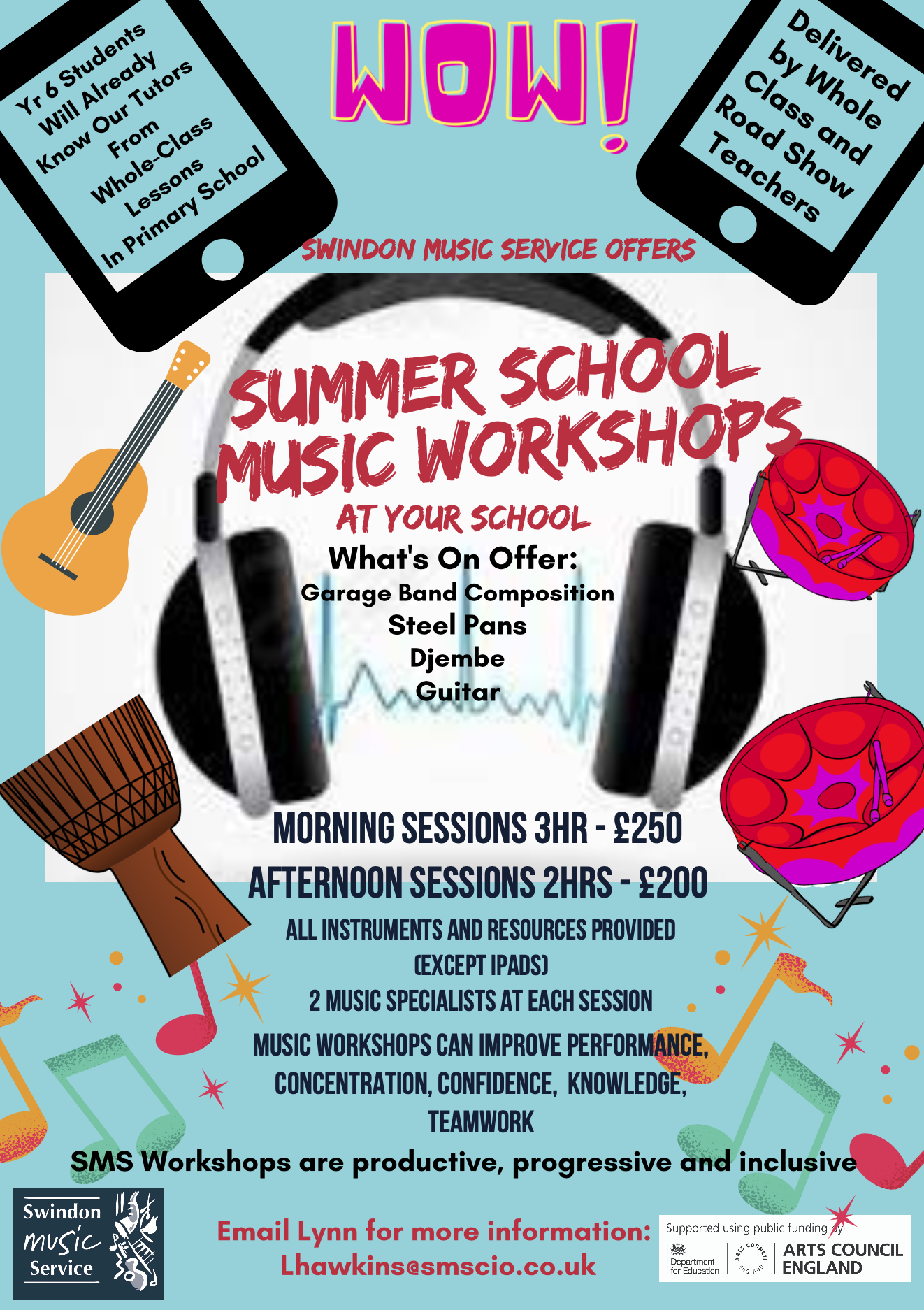 Swindon Music Service can provide in respect of summer school (end July / August) activity at your location, in case this is of interest to you.  Our thinking here is that you may be planning some Year 6 into Year 7 transition activity for the summer holidays at your school. If music is something your school is looking at as part of its programme and you will be receiving some additional government 'catch-up' funding for it, do have a look at the attached paste
We could provide you with a morning (for £250) or afternoon (for £200) workshop on one or more of the following:
 Djembe (instruments provided by SMS)
Guitar (instruments provided by SMS)
Steel Pans (using Jumbie Jams provided by SMS)
Garage band composition (school would need to provide the iPads for this)
If you would like to know more, just let me know, or you can contact Lynn Hawkins: lhawkins@smscio.co.uk
We will be organising this on a first come first serve basis, as we have more tutor availability in some weeks than others.
Community: