Welcome to SMS Virtual Music World for Schools
Swindon Music Service
At Swindon Music Service, we have provided music tuition in schools for many years and the staff are experienced practitioners in their field.  Due to COVID-19 lockdown, we are currently unable to undertake face-to-face services.  Therefore, in the meantime, we are moving our services to online lessons.  In September, when schools return, we will be guided by DfE and ACE as to when it's safe to restart face-to-face sessions again.  We will consult with schools to develop the best flexible approach tailored to each school's needs.
Further guidance for cleaning and maintaining the instruments and also Risk Assessment templates for schools are provided when schools purchase this service.
On this page, you can access services, online videos and resources.  Click on the following links to access the area you are looking for:
Whole Class Ensemble Tuition
Click on the picture to watch the promo for schools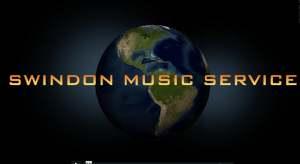 Whole Class Ensemble Tuition (we call either First Access or IN2MUSIC) is well established in Swindon schools.  To ensure children and young people continue to be given these opportunities, Swindon Music Service has developed online lessons, sessions and tutorials to assist schools to continue to access this service.
You can access term 1 sessions by clicking the instrument family and the tutor assigned to your school.  You will also be given a password to allow you access to this resource.  If you have not got your password, contact paulrowe@smscio.co.uk  who will provide you with the relevant passwords.
Live Music Roadshows
More information coming soon.
Individual online instrumental and vocal lessons
Individual lessons (we call MUSIC4U) are available from Swindon Music Service through face-to-face sessions either at school, at our music centre, when we are permitted to restart these.  In the meantime, we are moving this service to online lessons.  Additionally, we will alway be guided by DfE and ACE as to when it's safe to restart face-to-face sessions again.
There are two ways in which individual instrumental or vocal lessons can be purchased:
The school can purchase blocks of time through their service level agreement.  Pupils premium can also be used to access this service for children that qualify for such support.
Though our Parent Direct Pay system.  Here, the school assists with the smooth running of the timetable but the finances are completed directly with the parents/guardians. By this, saving school the administrative burden of collecting funds from parent/carers.
You can download a pdf to find out more about Instrumental and Vocals tuition guide for parents and to see the online safeguarding policy by clicking each individual picture.
To find out more about online instrumental and vocal tuition, click the link
Schools Music Festivals materials and INSET
As it is unlikely that theatres will be open for live performance this year, we are going to deliver a virtual Big Christmas through a live stream event on the 8th December with a repeated stream on 9th & 10th December.  The INSET will also be delivered to class teachers through a live stream.  Click the picture below to watch the promo of this event.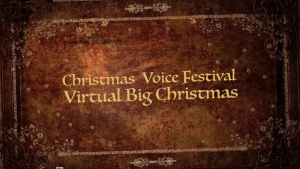 CPD for schools
More information to follow shortly