Vivace Campaign
Vivace – means fast & lively!
Help children learn fast from lively music sessions.
There are children across Swindon who could be benefiting from the power of music, but due to financial challenges at home or other barriers, they are unable to access music activities.
To help more children and young people access our life enhancing music making activities we have launched the Vivace Campaign. This campaign aims to get as many students as possible benefiting  fast from the lively music sessions, whether in group sessions or 1individual tuition. Your support today to the Vivace Campaign can help build a child's confidence, skills, self-esteem and all-round attainment.
[case study]
Please will you build the whole child with music by making a donation to our Vivace Campaign? 
Gifts of all sizes will go a long way to helping us provide vital music activities which benefit a child's development. Thanks to grant funding from Arts Council England, we can match your donations to the campaign up to £10,000 a year. So, for every £1 you give, it's worth £2, helping reach more children faster.
How your gift could help: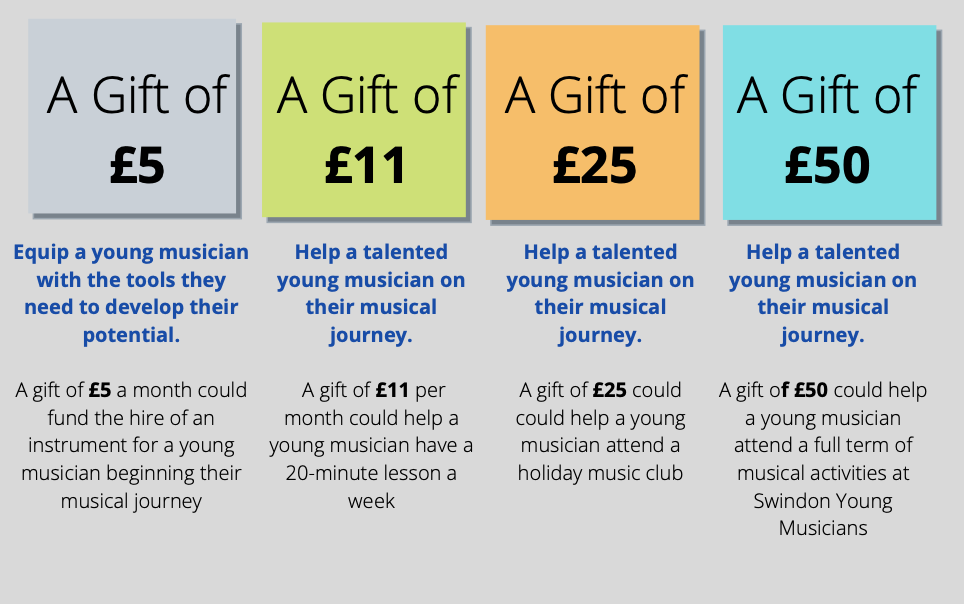 You can choose to give a one-off donation or set up a regular direct debit. Either way you will help more children learn fast from lively music sessions.
Donate